The concept of a "magical family getaway" has finally become a reality at The Wizards World of Champions Gate, an eight-bedroom wizard-themed vacation rental home in Orlando, FL, that features ornate rooms and automated technology surprises that give guests a truly magical experience.
According to Lance Faber, owner of New Jersey-based custom integration firm Cyberhomes Systems LLC, the custom-built vacation rental leverages the power of the Control4 system and the latest home technologies to create uniquely exciting experiences for guests of all ages.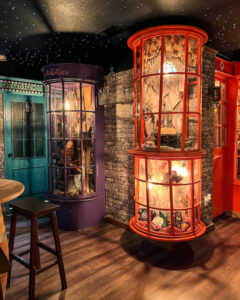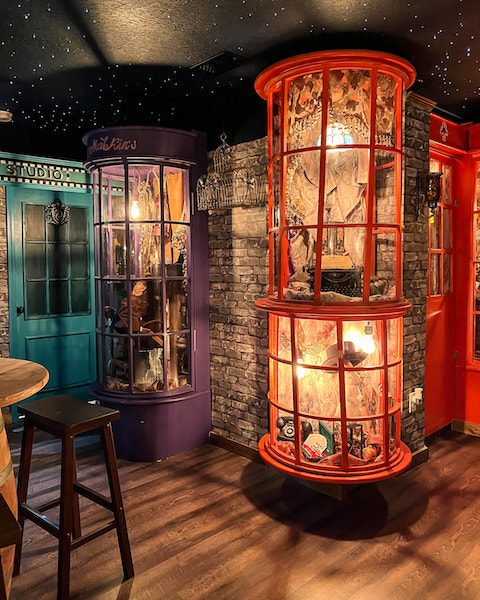 "Located 12 miles from a major magic-themed amusement park, this rental property offers families an all-encompassing vacation where they can delight in fantasy and magical fun that seems to leap right out of the walls," Faber said. "Normally that might sound like a gimmick, but I'm serious — this Control4-powered home has timed and motion-activated lighting, speakers and TVs that surprise guests with magic events like simulated lightning and thunder when they open a door, having apparitions appear and disappear on screens as they walk by, or playing train sounds when someone enters the train station bedroom."
The timed motion sensors placed throughout the fully interactive house keep the experience fun and surprising for visitors. For example, when entering the movie theater, a projector automatically starts rolling on the screen and when walking past a storefront, animations appear on the wall. However, these events are set on a timer and therefore aren't always triggered by motion, both preserving the technology and keeping the experience whimsical for guests.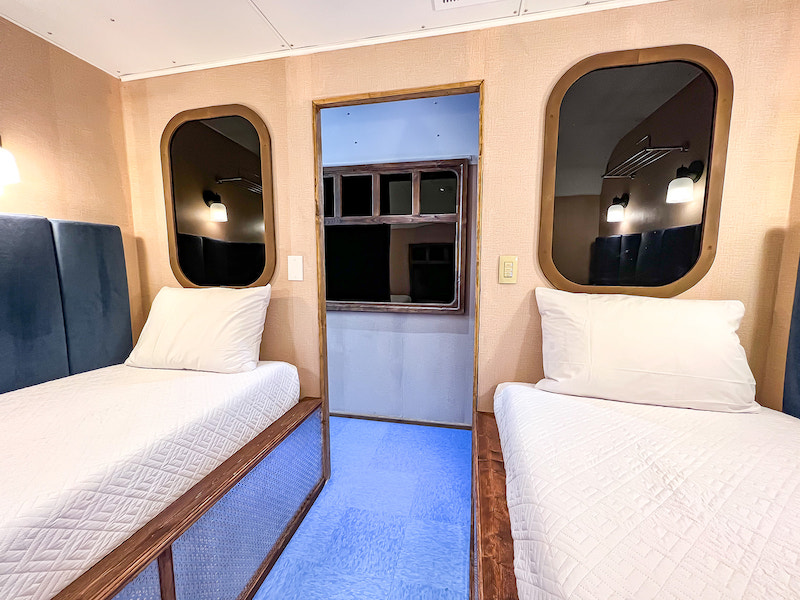 The Control4 system that manages the home's lighting, TVs, Triad multi-room audio, ClareVision security cameras, and luxurious home theater is largely invisible to guests, making the experience all that more magical. The integration team specifically chose technologies that do not intrude into a room's ambiance or design, including Triad PDX in-ceiling speakers that blend in, Samsung Frame TVs with custom designed frames, and engraved Control4 lighting keypads that make lighting control intuitive and easy.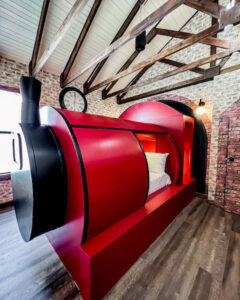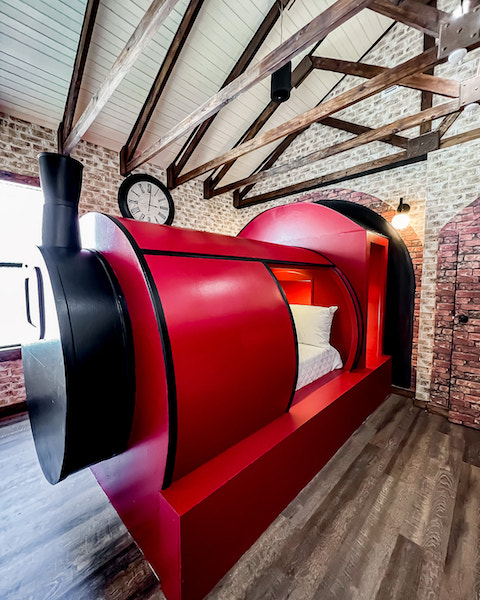 Cyberhomes combined proper pre-planning with the wireless capabilities and in-wall foundation of the Control4 system to deliver a futuristic smart home that has no visible wires, boxy equipment or aesthetically intrusive speakers. This level of system coordination and focus on design is virtually impossible to achieve with off-the-shelf products from big box stores.
Without giving too much away, every room in the home is uniquely designed to bring to life important settings and events from the timeline of a globally popular series of children's books and movies. In this home, one of the five bathrooms looks like a classic British phone booth (but bigger), while one of the bedrooms has a life-size replica of a train car that houses a child's bed. Combined with the automated audio and visual surprises, one could be forgiven for starting to believe magic is indeed real.
"The programming and special features we developed for this home go above and beyond what's offered by even high-end accommodations, making it an unforgettable destination all in itself," Faber added. "They can easily and immediately play their favorite music in any room, right from their own devices, or relax by the pool and enjoy the outdoor audio and TV that ensure the party never stops. Control4 makes all of this powerful automation appear seamless to guests and enables us to have full insight into the system to detect and fix any issues."
To keep things fun and simple for every family, the owners and integrator decided to limit guests' use of the Control4 system to avoid complications. Control4 remotes provide instant control of the home theater and TVs, but no access to deeper system functions like security or lighting schedules. The home theater is fully activated with a single "home theater" button on the remote, allowing guests to enjoy movies from a variety of streaming services or play games with the connected Xbox and Playstation consoles.
Cyberhomes also installed WattBox power management products that provide full protection against power surges or voltage fluctuations, including for the enterprise-grade Araknis wireless network, which features multiple wireless access points and switches to ensure reliable internet connections and functionality of special features in every room.
WattBox components include the advanced OvrC remote project management platform, so technicians can log in to the home's system from anywhere in the world and quickly reset components or troubleshoot issues that need immediate attention. This is critical for the daily operations of this vacation rental home, as the integrator is located several states away and relies on local partners to perform in-person maintenance.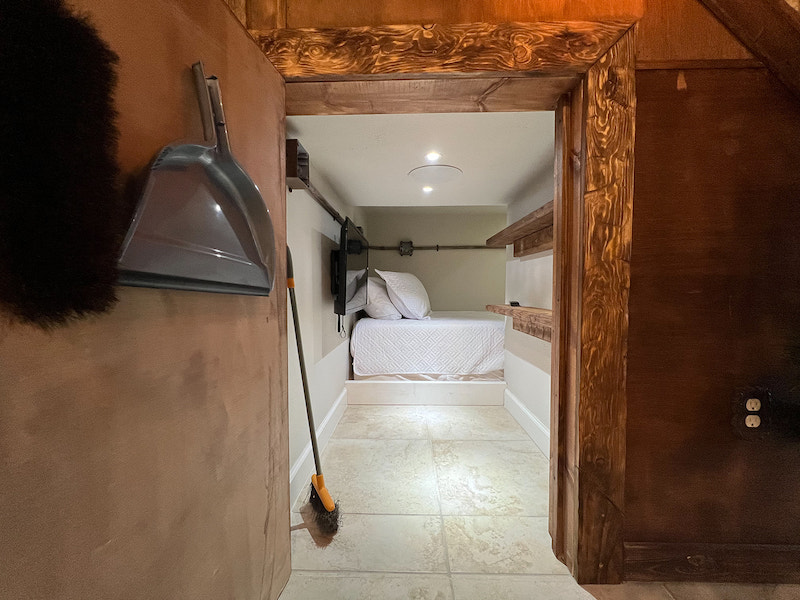 Cyberhomes also invested in an uninterrupted power supply which ensures the system is ready to stay up and running when the power goes out. This more robust technology gives both the owners and visitors greater peace of mind so they can enjoy their stay without experiencing any technology related issues.
"This home is also part of a small network of a dozen rental properties operated by a single owner, and we've simplified their operations by integrating similar systems in each property that allow us to monitor and troubleshoot small issues right from our office, without needing to send a technician while guests are trying to enjoy their vacation," Faber said. "With Control4 and OvrC we really deliver the best of both worlds — an incomparable, memorable experience for guest families and a simple, carefree way to manage the property's sophisticated technologies."