HTSA, the industry consortium formerly known as a buying group, announced last Fall its plans to develop a new business category focused on lighting design, specification, and the sales of high-quality lighting fixtures for its members serving the U.S. high-end residential AV integration market.
That plan has started coming together, with the American Lighting Association (ALA) having certified dozens of HTSA members as Lighting Specialists, a certification that was based on their participation in a specialized lighting curriculum offered by the lighting trade group.
[Check Out: Appropriate Praise for Pyng OS2 at Crestron Tech Summit]
To achieve certification, participants must take part in ALA sanctioned classes utilizing an approved curriculum – and complete a comprehensive final examination, earning a passing score.
To achieve Lighting Specialist certification, HTSA members had to: join the ALA, purchase and study a 900-page residential lighting training manual, participate in a multi-day, in-person training session, and finally take the comprehensive final exam. All HTSA members passed this final exam and achieved Lighting Specialist certification.
It the lighting design initiative is successful for HTSA, its member companies will be empowered to engage their clients, architects, interior designers, and builders by demonstrating expertise with lighting technology through education, demonstration, and offering its clients with professional lighting design services, explained Tom Doherty, one of the industry's leading experts in high-performance lighting and HTSA's director of new technology initiatives, who provided an extensive update on the ambitious initiative.
During the HTSA Fall Conference in Dallas last month, Doherty acknowledged how hard it is to achieve success building a business unit focused on lighting design, fixtures, and service.
"Talk is cheap, but 'doing' is a whole other thing," Doherty said. "It takes a clear vision and providing leadership that you in this audience and many HTSA members have bought into. And everybody has been thrilled with this effort. It's really easy to say that you're getting in this business. It's a lot harder to do it."
Part of that "doing" is a Doherty-led education path developed in conjunction with the ALA streamlining a course traditionally offered only to the lighting design community, but shortened to a day, with a day added back in for specific best practices of a lighting designer taught by IALD (International Association of Lighting Designers) member, Peter Romanello.
Two Groups Pass the Course
Two separate groups of HTSA members have gone through the extensive ALA training program. The first group of HTSA members participated in an ALA class with a mixture of attendees, such as employees from various lighting showrooms and employees from lighting manufacturer representative firms.
The second organized class was made up of HTSA members exclusively. All of the HTSA members participating in both classes passed their final exam, exceeding the requirement for certification. A third of all of the participating HTSA members earned a perfect score of 100 percent on their final examination.
Another class of 25 HTSA members will take the class in December. The hope is to have 55 total Certified Lighting Specialists in HTSA by the end of the year.
"It's really gratifying that in less than two months since we completed development of the curriculum, that so many have passed the first level," HTSA executive director Jon Robbins said. "And, to have more than twice that number by December 6? That level of commitment is pretty incredible."
Those who pass the first level and wish to continue with their training may go on to study for and take a Certified Lighting Consultant (CLC) course, which Doherty is working to modify with the ALA.
Doherty believes that if HTSA members can achieve that second level of competency, then they would "absolutely be as smart as every project person on the job" when it comes to lighting. "They would know as much or more than the electrician, interior designer, the architect, the builder… especially when it comes to LED lighting."
Creating Awareness
Doherty added that his three-part strategy for bringing the lighting business to HTSA first involves creating awareness with clients. "The quality of lighting fixtures hasn't really changed that much in peoples' homes in 20 years," he noted.
"People pretty much just get contractor-grade stuff. Builders send their clients to granite places to pick out giant, expensive slabs, they buy Wolf ranges that don't cook, and what they spend on outdoor living is just incredible," Doherty added. "Yet what they spend on lighting has not really changed. I think this is because there is little or no awareness of lighting. Our goal is to create that awareness."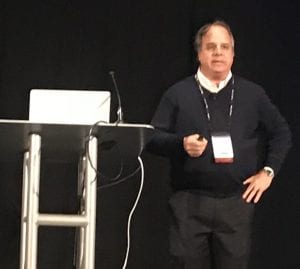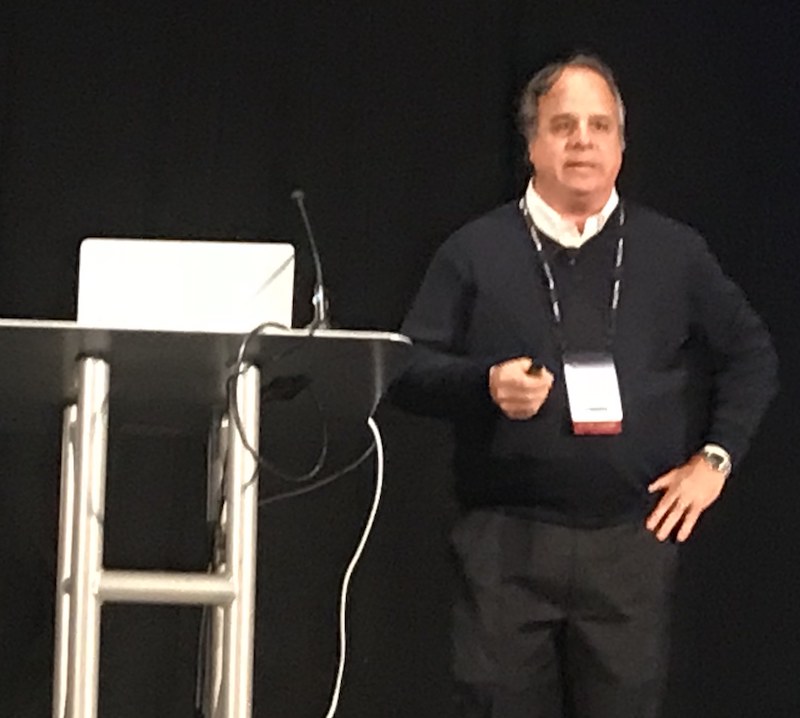 Next, Doherty says, HTSA member will need to drive demand for lighting design and fixtures. "We need to get to the point where people say, "Yeah, I want that," and we need to create ways for them to follow through with that desire.
Finally, Doherty noted, HTSA members must be able to fulfill that demand by providing products and services.
Showroom Design Assistance
Doherty is also working to show HTSA members how to add lighting to their showrooms and how to demonstrate lighting like he has done since 2015 in his Carmel, IN.
"For example, we walk clients through a comparison of incandescent versus halogen versus LED…what color correlated temperature (CCT) means…the differences in CRI and beam spread and wall washing. We have space to lay out design plans, and we show different keypad styles. We also have a mock dining room behind a scrim where we can reveal a room that the client didn't realize was there. We then talk about what the room should look like with proper lighting fixtures and layout. "
A Totally Different Business
To drive demand for lighting services, Doherty told HTSA members, "It's essential that the architect, designer, and builder know that you're the expert. They should be bringing people to your office not just for AV or smart home, but early in the process when the electrical plans are being figured out, so you can specify the fixtures and provide lighting design services."
Fulfilling demand is not easy accomplishment, however. Doherty reminded HTSA members that the lighting industry is completely different than the AV channel. "The way it's distributed and the way that it's priced is just not like what we're used to," he said. "It takes finding lighting fixture vendors that understand the value proposition that our channel offers to take a leap with us."
Ultimately, Doherty explained, adding lighting design and fixtures services is not only about increasing revenue and controlling the quality of the lighting experience from the switch to the dimmer. It's about "changing the narrative" and enabling AV design companies to differentiate themselves, becoming more valuable to builders and architects.