The ScreenBeam 1100 Plus is a small network appliance oriented around wireless presentations, video conferencing, and digital signage with no hardware dongles
I've been searching for the ultimate virtual meeting hardware technology stack since the beginning of the pandemic. Cameras, microphones, wireless click dongles… you name it, I've probably tried it. While Barco ClickShare enjoys a dominant share of the wireless presentation space, I've made it my business to stay current on what else is out there. One of these shiny objects is the ScreenBeam 1100 Plus, a small network appliance oriented around wireless presentations, video conferencing and signage with no hardware dongles. How would it perform? I was about to find out.
Unboxing the ScreenBeam 1100
The ScreenBeam 1100 Plus showed up in a plain white cardboard box. I flipped open the cover to reveal a quick start guide, the ScreenBeam unit itself, power supply, HDMI cable, and an innovative looking magnetic mount designed to allow easy tool-free mounting behind most televisions.
Installation
I followed along in the included guide and attached the ScreenBream 1100 Plus to the back of our video display and plugged in the power. A boot screen showing a spinning orange then green donut appeared in the middle of the TV. I waited a few minutes until finally a home page appeared, prompting me to connect to the ScreenBeam 1100 Plus's own Wi-Fi network. I changed networks and surfed over to its configuration page in my web browser. The layout is very simple with logical tabs dividing up all the main sections that one might expect (Device Configuration, Features, Digital Signage, Video Conferencing, Calendar, Network Settings, Firmware Upgrade, and Maintenance).
I decided to upgrade the firmware first, which took a few minutes. Everything came back online quickly, and I then changed the network over to our main Wi-Fi SSID, so everything could be accessed together.
Each time I made a substantial change, the unit required a reboot, which took around two minutes each time. I changed the unit name, time zone, and a few settings around AirPlay and Chromecast.
With all the configuration tweaks complete, I started trying to connect from a variety of different devices, beginning with my iPad. I chose screen mirroring, entered the four-digit code and, voila, everything worked seamlessly.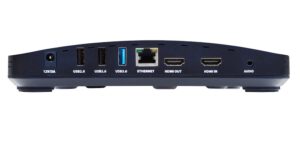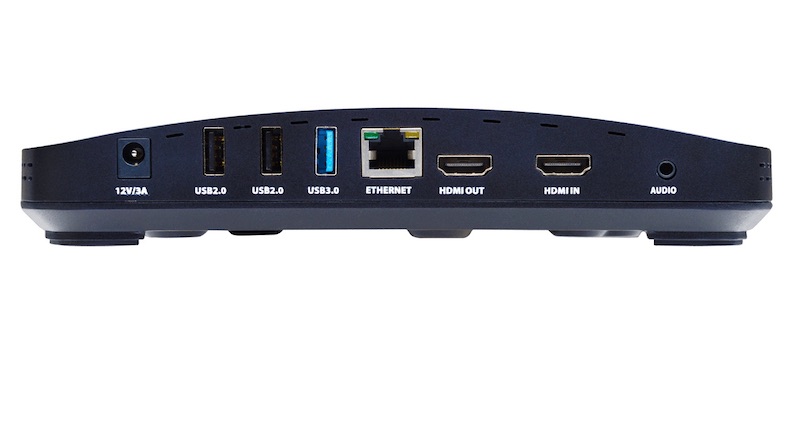 I moved over to an iMac and tried the same thing, this time extending my desktop to use the ScreenBeam 1100 Plus as a second monitor. Same result, everything flawlessly came alive. I tried a few more device configurations, including Windows computers, and the ScreenBeam 1100 Plus handled them all with aplomb.
Even without hardware dongles, ScreenBeam makes connectivity a snap by offering its own internal Wi-Fi network to users as an option. There's even a QR code on the home screen taking the guesswork out of hooking up and helping the "don't make think" factor substantially.
Final Report on the ScreenBeam 1100 Plus
The ScreenBeam 1100 Plus isn't cheap at $1,200, but most of the decent wireless presentation gear all starts well north of this price range. It's easy to install, configure, and manage.
What's not to love? This one's a no-brainer "buy" recommendation. I look forward to seeing more innovations from the folks at ScreenBeam down the road.